Online Job Recruitment Software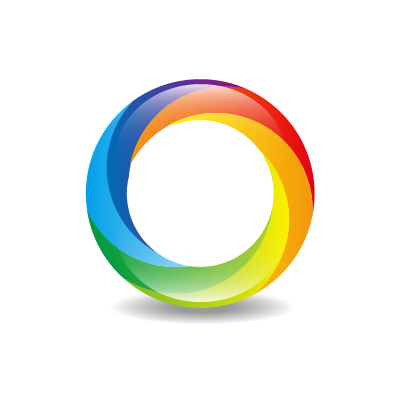 About
Online Job Recruitment Software
This is a web based application software system to completely automate whole overseas manpower recruitment process. This will be greatly of help for such agencies who are engage in supplying and exporting manpower. This system will ease their processes, reduce human resource and bring in a good iscipline and system. You can control and Manage your Employers, Candidates, Resumes, Jobs, Interviews, Visa Processing and Invoicing and Accounts. We offer a full fledged job management website absolutely FREE with this application.
Is this software really needed?
YES.
But why?
Recruiting manpower is a complex job. It requires a great deal of professionalism and vision. When we thought of developing an application system to automate manpower recruitment, we were unanimous in conducting a pilot study of the various processes and steps included in this sector. Our conclusions on the difficulties that the staff recruiters often face were as follow.
Many times, the job requirements (candidate profile, qualifications, interview process, selection criteria etc.) that come from the employer lack clarity. Often these are handled by some amateur staff at the employer's end and this leads to the wrong selection of candidates. But ultimately the blame is fallen on the agency.
A paradigm shift is seen now that the candidates hold the upper hand rather than the employer, during the whole process. The number of qualified candidates has recorded a huge rise and so, unemployment for skilled workers is a myth.
Remunerations for a talented candidate go limitless. What happens due to this is that companies suffer a lot because of the frequent staff changes. People tend to shift jobs and companies very frequently and many seldom care about the goodwill they may earn for a service of god length for the same organization. In short, loyalty is wisely replaced by profitability.
Staff at the recruitment agency changes very frequently. It is a tedious task to train a fresh recruiter on the office processes and the recruitment procedures, its rules and regulations. Once the new face is trained well he/ she starts doing the job for the firm. But before the management could easily take one fresh breath, he leaves the organization for a better job. Now, all the system is collapsed and the management has to start counting from zero again.
Countries change their rules and regulations for importing manpower change too often. This causes serious troubles for a recruitment agency.
Mandatory and statutory steps of the exporting country also changes frequently which also creates problems for the recruiter.
Lack of good human resource professionals to handle the recruitment process effectively. They lack in communications, systematic approach and aptitude.
Sometimes employers overtakes the agency and establishes direct contact with the candidate and all the profit for the hard work the agency did goes in vain.
Is our software a solution?
YES, we confidently say a big, blatant YES. Since we are well aware of the above shown and not shown reasons of worry for the human resource exporters, we have designed this application so as to help to win all these issues. Let's take a look at the features of our system.
Classification of Modules
Pre-recruitment module – Here, the agency creates agreements with the employer, creates database of the candidates, search for candidates, communicate with them etc.
Recruitment module – Here starts the actual recruitment process. Our software owns great filter capabilities to sort out the best candidates and short-list them for the agency. All the following processes are done here like the interview, POE processes, visa processing etc.
Admin module – Great and rich features empower the administrator to have an upper hand over the employer as well as the candidate throughout the recruitment.
Audit trial – The administrator can have a strong control over the users as well. He could monitor and scrutinize all the activities of a user at this section.
Digitization of data
All the data and transactions including documents can be stored digitally in this system. Remember, even the loss of a courier bill can create problems because that courier might have been a candidate's passport! So, this is of vital importance. You can view and download them or track them in future also.
Security of Data
Ours is a secured gateway ensuring the best security for your data. Options are there for automatic backup of data and restore for any unexpected system failure. Also, the powerful database management system and optimized databases assure you to safeguard your data in the most systematic ways.
Steps, Alerts & Warnings
A user never has to find a way to proceed with the recruitment. The system itself guides and drives the user in a pre-set route to avoid any mistakes. At times, he would be given alerts and warnings if he deviates. This is helpful for a new guy to continue the process from where the last guy stopped; that too without any confusion. Each country varies in its rules of visa processing and other manpower import regulation. So, the admin can create a template for each country which can be applied to the recruitment to that country. This ensures the user never violates the rules and regulations.
Privileged access
This is another important feature of this system that it does not allow all the users to access all the data. Administrator can create users or user groups to assign special tasks and stipulate limit their access to their concerned area of work only.
Manage multiple offices
You can manage all your branches or offices through one single gateway. Since the data is stored in a centralized way, you can control the recruitment process from any part of the world. Also, an integrated view and analysis of your whole company can be made by using this software as well.
Free Job Website
Sounds exciting? It is true. While you purchase this software, you will get a free but full-fledged job search site. This will include job search, candidate management, employer management and job management.



Office
33 / 1691, B2, First Floor, Palakkal Buildings
Vivekananda Road, Chakkarapparambu
NH 47 Bypass, Cochin - 28, Kerala
Telephone
+91 94 47 081 084 (Office)
+91 96 333 6 4444 (Mobile)
+91 96 45 622 688 (Mobile)
E-mail
info@gvssolutions.com (General enquiries)
admin@gvssolutions.com (Administrative enquiries)
support@gvssolutions.com (Client support queries)
gvskochi@gmail.com (For those who prefer Gmail)