Online Accounting Application Software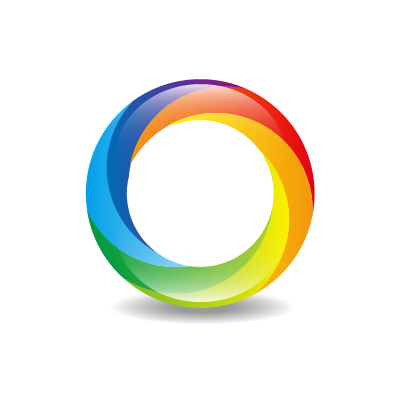 Computerized Accounting Software System
Automating accounts system should bring a sense of clarity and easiness in finance management. But on the contrary, often it is seen that accounting software make a mess of the data and it practically doubles the troubles of accounts management in organizations. Our online accounting application software is simple, easy to use software which can efficiently handle all the accounts in a small and medium organization. Let's see what the features of this system are.
It is Simple
Forget the pains of complex accounting systems and feel the easiness of our 'Online Accounting Application Software'. Its architecture is so designed that even a novice in accountancy and book keeping can easily manage the system. This is of particularly useful in many small organizations. In many small organizations, the whole accounts department is usually managed by one accountant and on the absence of whom, the whole office is perplexed. None of the rest of the staff may be finance professionals to manage the situation. Even if any one of them is good at accountancy, he is more confused by the accounting system and how the accountant directs the flow of accounts. So, ultimately what happens is that the benefits envisaged by automating accounts are lost in a single day.

We have seen these issues in many firms and this was a major concern of us while designing an online system of accounts. We offer a foolproof commercial arithmetic system which is very easy to use by anybody who has a common logic of banking. The methodology used in this software is that it directs the user to flow in the correct way rather than leaving the flow to the user himself.
Anywhere, any time
This is the benefit of being online. In the world of 24 X 7 businesses, you cannot stick on to the conventional 9:00 am to 5:00 pm, if you want to grow and flourish your business – remember your competitors are praying to the God for more days in a week and more hours in a day! Our 'Computerized Accounting Software System' ensures your accounts at your finger tips all the time, anywhere.
Rich in options
You can have the best accounting options. You can e-mail your bills and vouchers, track your data, have reports and analyze the statistics any time - every accounting option is given to enrich your experience.
Easy navigation
This system allows you a very easy data entry and takes you to the relevant fields and pages quickly. Clear and logically correct navigation system is a huge advantage of this application software.
Integration of Multiple Business parameters
It gives you an integrated view of many sections such as marketing, sales, finance, inventory and purchase etc. This way very easy assessment of performance of your business can be done cost effectively.
Data Security
This is the most important area that your priceless data should be safeguarded at bank level security. We have used a secure interface with unlimited storage capacity for this software.
Easy invoices and reports
You can generate invoices, vouchers and take customized reports easily. Rich printing options are also provided for invoice and report printing. Rich reports enable you to have an in-depth and instant review of your business health.
Customization of modules
You don't need to pay for modules that are not needed for you; isn't it sounds interesting? Yes, you can select the modules you needed for your system and strike off those you feel not. Later, you can add-on them when the requirement arises as well.
Flexible and affordable prices
We have plenty of options for you. You can choose between monthly and yearly options of pricing. Please contact us at the earliest for a free product demonstration and know your prices.



Office
33 / 1691, B2, First Floor, Palakkal Buildings
Vivekananda Road, Chakkarapparambu
NH 47 Bypass, Cochin - 28, Kerala
Telephone
+91 94 47 081 084 (Office)
+91 96 333 6 4444 (Mobile)
+91 96 45 622 688 (Mobile)
E-mail
info@gvssolutions.com (General enquiries)
admin@gvssolutions.com (Administrative enquiries)
support@gvssolutions.com (Client support queries)
gvskochi@gmail.com (For those who prefer Gmail)